Markets
Byron Bay Farmers Market
Here you can shop for locally grown and organic food every Thursday morning. Fresh fruit and vegetables, eggs, coffee, breads and a whole range of gourmet delights are available.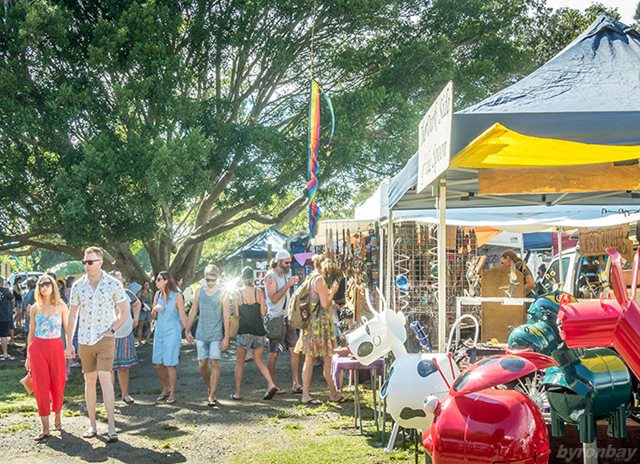 Byron Shire Markets
Weekly markets in the Byron Shire are world-famous for their colourful mix of stalls and stallholders offering mostly local products. They are a great fun day out for every one – families, couples and travellers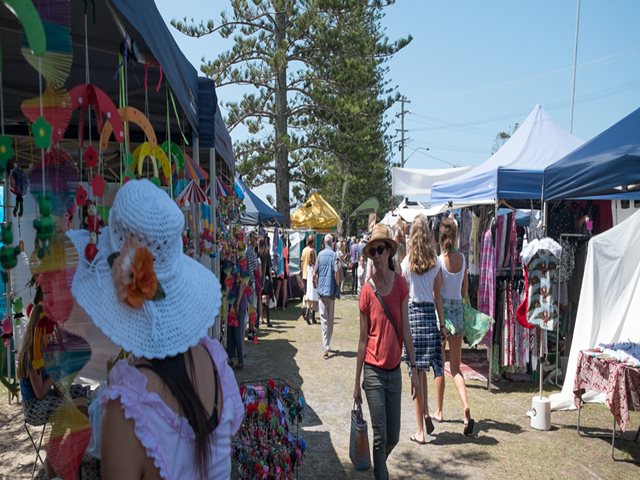 Brunswick Heads Market
7am on the 1st Saturday of every month, the Brunswick markets, located in Memorial Park, come alive with the many artisan stalls, which provide clothing, plants, food, candles, soaps, coffee, and more. The products found at the Brunswick Heads Markets are a mix of locally made and imported goods. The delicious hot food is not to be missed. You can also pick up a few fresh groceries.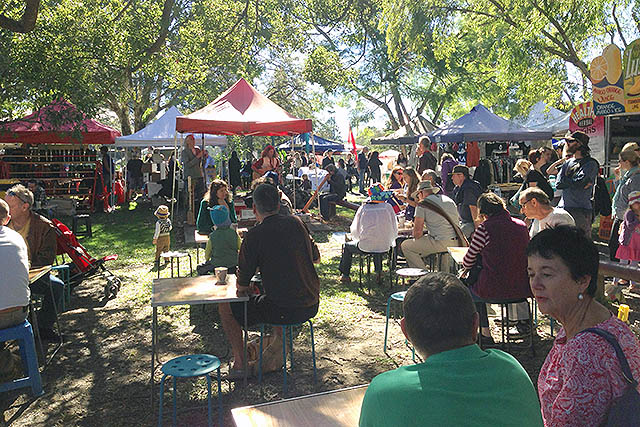 Mullumbimby Community Markets
The Mullumbimby Museum Market, known as the Mullum Market, is held on the third Saturday of the month. Mullumbimby is an eclectic and scenic town located about a 20-minute drive north of Byron Bay. The town has a personality and style all of its own, which makes Mullum Markets stand out from other markets in the area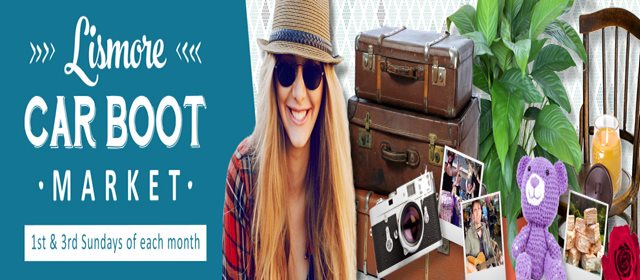 Lismore Carboot Market
Diverse, Vibrant, Wonderful! 1st & 3rd Sundays each month at Lismore Square. Stalls are set up 7.30am-2pm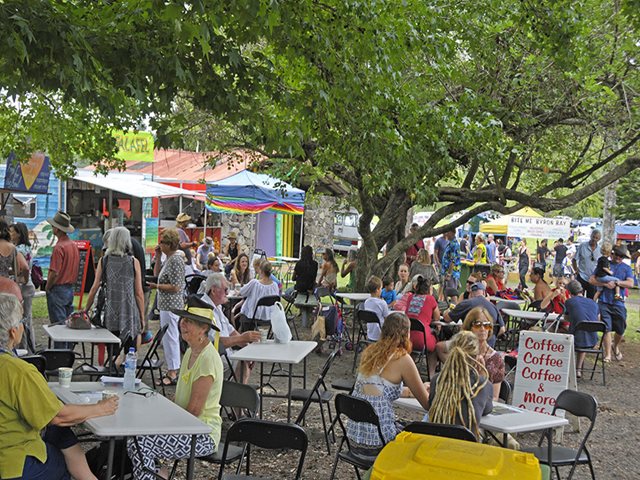 The Channon Craft Markets
In 1976, The Channon Craft Market Inc. was born into The Channon village, near Lismore NSW on the North coast of Australia. It's strongly held ethic of "Make It, Bake It, Grow It" flourished and this is still nurtured by the market today. The Market has evolved during the last 43 years to become a Non-Profit Community Organisation with a Management Committee of nine volunteers. Held on the second Sunday of the month.